Our Shirley Temple Dots are the sweetest of treats, infused with hemp derived D-9 THC and full spectrum CBD, to create an irresistible, balanced and enjoyable cannabis experience. Containing 2.5mg D9 THC + 12.5mg CBD per Dot, our dose helps you find your functional groove with an irresistible burst of frutiness.
Scent: Fruity, Citrus, sweet
An alternative to alcohol, helping you focus and unwind.
2.5mg D9 THC + 12.5mg CBD per Pastille
Each pastille contains 2.5mg D9 THC + 12.5mg CBD per Dot. Your body will metabolize the CBDot over 1-2 hours and the effects can last for up to 6 hours. Enjoy anytime of day, when you need a gentle lift and an increase in focus.

THC Benefits: THC has analgesic, anti-inflammatory and antioxidant properties. It has an intoxicating effect that can increase motivation and focus and help to unwind from stressers.

CBD Benefits: Antianxiety, anti inflammatory and regulatory effects. CBD can mitigate some of the anxiety, paranoia, and cognitive impairment that may be associated with THC consumption.
Glucose Syrup, Cane sugar, Water, MCT oil, Pectin, Full Spectrum Hemp extract, Natural flavors, Lemon juice, Natural colors, Citric acid, Soy Lecithin, Sodium Citrate.

Net W. 3g per pastille
✓ Subscriptions available
✓ Free shipping on orders $85+
✓ 30 days return
✓ Our packaging is made with renewable and compostable materials
Certificates of Analysis can be found here.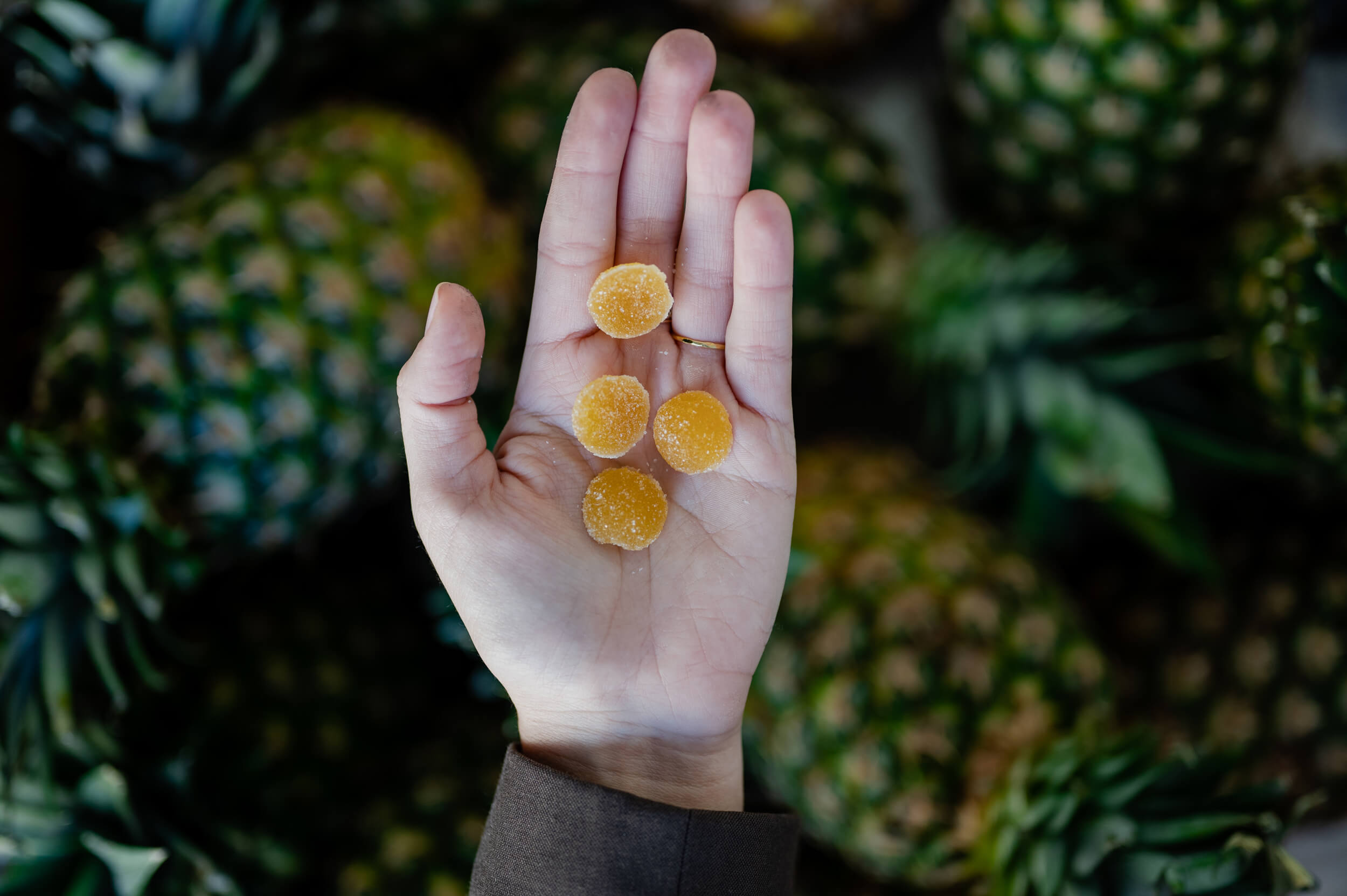 Dosing
Find your sweet spot
Our Shirley Temple Dots contain 2.5mg of THC, which is a good amount to start at (unless you are especially sensitive to THC). Our Shirley Temple Dots also contain CBD, which helps balance out the THC experience, avoiding the potential to increase anxiety or paranoia. If you are new to cannabis or want a lighter, more functional, experience, start low, go slow.Pitch your experience between 2.5mg-5mg across 24 hours.
Learn More
Made with love
Sustainability
At oHHo, we use small farms, cultivating areas between 1-40 acres. This scale allows for a more human and less industrial farming process, where each plant can be individually nurtured by hand. Sustainable & regenerative farming practices meet today's needs but not at the expense of natural resources & future generations. Our farmers have a passion for sustainably growing organic cannabis and hemp plants and share our mission of growing the highest quality crop while showing love to the planet.
Read More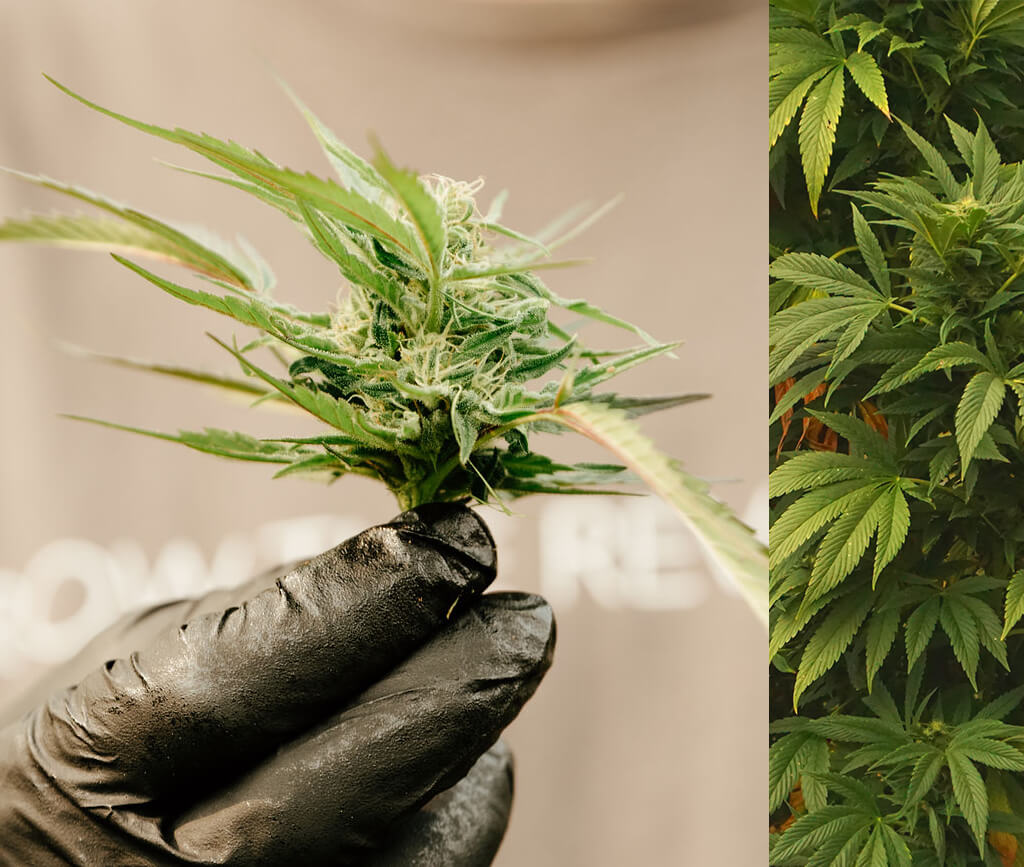 Cutting Edge not Cutting Corners