Sustainability and Values
We accept responsibility of the natural world and improving the societies in which we live. When we stand together we can be a more powerful force for positive change. We only ever use sustainably grown cannabis extracts, ethically sourced from small scale, independent farms. This provides exceptional quality and purity to our customers.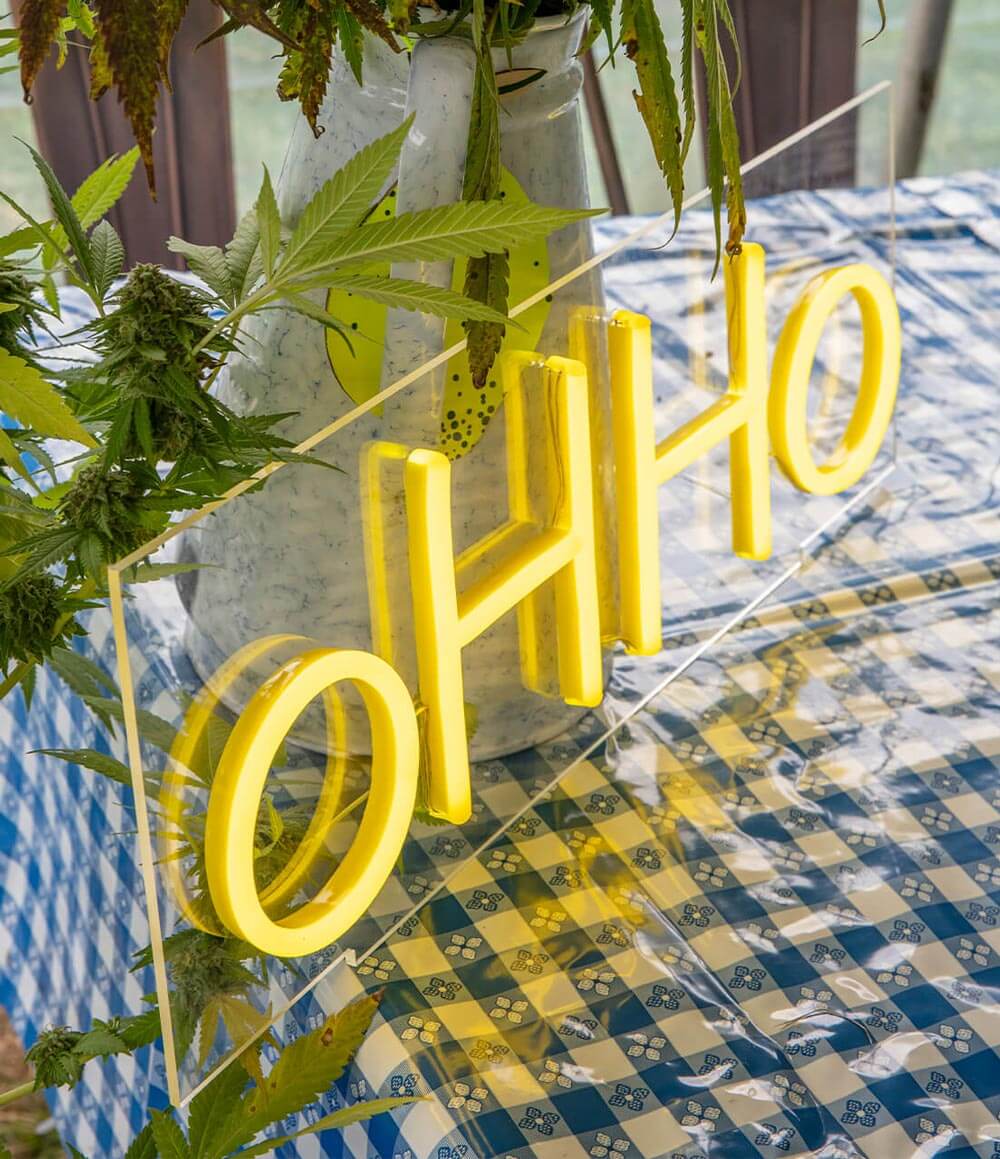 Our Pledge
Our company is founded on respect for our people, our processes and our planet. We do not see good business needing to be made by the exploitation of resources or people. As a member of the 1% for the Planet community, we vow to donate 1% of our annual sales to help fund environmental nonprofit organizations taking initiative all around the world. We want to be conscious of our impact on the environment and we want you to feel that with every purchase, you are helping us be a part of that mission.
Process not Profit
We didn't join this industry to make a quick buck. Every stage of our product development [from seed to product] is handled with diligence, sustainability and a strong code of ethics.


Natural not Artificial
The plants we use in our products are grown in the most pristine regions in America. We capture what nature provides without adding or complicating. Our oils have only two ingredients: Hemp Extract & MCT Oil, both of which you can spell and our other products only contain complimentary ingredients that showcase the power of our cannabis extracts.


Cutting Edge not Cutting Corners
Healthy genetics, farmed gently, clean extraction, pharmaceutical grade bottles, sustainable packaging and a ton of PHD level research. We leave the corner cutting to everyone else.


Community not Commodity
We invest in people, establishing authentic human relationships throughout our supply network. Our small scale farming practices allow for a more human and less industrial farming process, enabling us to support individual families and local communities with utmost respect for the land.


Equity not Inequity
We are focused on galvanizing the society which fosters us. As we find our place in the legal cannabis space, we also work to rebuild the lives of those who have suffered disproportionately from cannabis criminalization.
Education over Misinformation
Transparency & clarity of information are integral to fostering a community built on trust. You can find information regarding our CBD and our products in the LEARN section on the ABOUT tab.
Waste has a hugely negative impact on the environment both at home and abroad. Reducing landfill waste and our carbon footprint through mindful practices is the least we can do to preserve our planet for future generations. Everything but our dropper [we're working on it] from the kraft tube down to the shipper is sustainable, eco-friendly & recyclable. We utilize biodegradable and compostable alternatives to plastic wherever possible. We work closely with all our partners to ensure every piece of our product meets the standard of being sustainable and eco-friendly.
Our Products
We create products that utilise all of the beneficial compounds found within the natural profile of cannabis plants. We ensure that every product is potent, clean and effective. Each extract we use is tested for any potential contaminant that could occur from the field or by processing. Each product is then tested for potency to ensure our customers are getting accurate and consistent experiences. We design products with intelligence and integrity ensuring any additional ingredient added to an oHHo product provides its own benefits as well as complementing the power of our cannabis extracts.
Transparency is key to building trust within our community—we always want you to be safe and secure about what you put into your body. We go one step further with 3rd party analysis of the crude extract and our finished products, checking not only for potency but for purity as well. In the interest of full disclosure, every bottle of oHHo comes with its own QR code that links you to a potency analysis. An example of the tests can be found below. Cutting corners? We don't know what that means.
Environmental Certifications
1% For the Planet
As a member of the 1% for the Planet community, we vow to donate 1% of our annual sales to help fund environmental nonprofit organizations taking initiatives all around the world. We want to be conscious of our impact on the environment and we want you to feel that with every purchase, you are helping us be a part of that mission.
-
CleanHub Member
oHHo is proud to be a member of the CleanHub community, working towards a plastic free world. We avoid all plastic wherever possible throughout our supply chain, preferring compostable, plant based alternatives. CleanHub enables us to be plastic negative as a company through our support for Eco Bali and their waste management and education programs.
-
3rd party tested
Every oHHo product is tested for potency and purity by a 3rd party that is not us or one of our manufacturers. We test for contamination from pesticides, heavy metals, mold and bacteria on all of our concentrated extract to ensure the products you take will be clean and beneficial. You can find Certificates of Analysis for all of our products here.
- 
Gluten Free
All of oHHo's products are gluten free. Our product ingredients are kept to a functional, bare minimum. We do not like to add or alter what nature has provided. Our oils are just made from cannabis extract and MCT oil as a carrier - we don't add odd flavors or ingredients. Our balms contain a range of supplementary ingredients that work to complement and enhance the benefits of our CBD and THC. Moe's and Oscar's dog treats are made from oat and rice flour so even our best friends are avoiding gluten.
- 
Vegan
Two of our products are non-vegan; our lip balm which contains beeswax and our milk chocolate which contains dairy milk. All of our other products are made from 100% vegan ingredients. We refuse to use animal products such as gelatin in our CBDots preferring pectin as a natural stabilizer. We also ensure all of our suppliers have a robust cruelty free declaration before commencing business together.
-
oHHo was established to bring integrity to the cannabis wellness market. We see the companies that offer standardized products that have not been tested for purity or potency. We see companies making claims about the benefits of their products akin to the snake oil purveyors of the past.
We know that natural cannabis extracts can provide a wealth of benefits and are a great component to healthy living. We research at the PhD level and provide truthful, up to date information. We are principled on recognizing the effectiveness of full spectrum extracts to  provide potent and efficacious products. We believe nature knows best.
GMP
We only work with good people. Not all of our suppliers are GMP certified as many are small family run businesses that have not yet been able to be audited but we ensure that our partners are environmentally responsible and provide safe working conditions where staff are treated with dignity. We see success in business coming from having equitable relationships where we and our partners are valued. We refuse to undermine the agricultural community. All of our topical, edible, and our Calm oil products are manufactured in facilities that have GMP certification.
-
Social Impact
We founded oHHo acknowledging the disproportionate and brutal impact that cannabis prohibition has had on communities across America and the world. We see a future where cannabis is no longer a tool used to chastise and criminalize. We support alternatives to incarceration programs and social and environmental projects that are focused on galvanizing the society and communities which foster us.
-
Leaping Bunny
oHHo is proud to say that we are a cruelty-free brand, having been audited by the Leaping Bunny accreditation. We stand by the following cruelty-free declaration statements:

*
We do not conduct, commission or are a part of animal testing on any of our finished products or ingredients at any stage of production.
*
We do not commission or permit any other companies or third parties to test on animals on our behalf.
*
We do not allow products or ingredients to be tested on animals when required by law (for example, we do not sell our products in parts of the world where cosmetic animal testing is required).
*
We are not owned partly or fully by a parent company that does not also adhere to these statements.


You can search for us on the Leaping Bunny Compassionate Shopping Guide here https://www.leapingbunny.org/shopping-guide