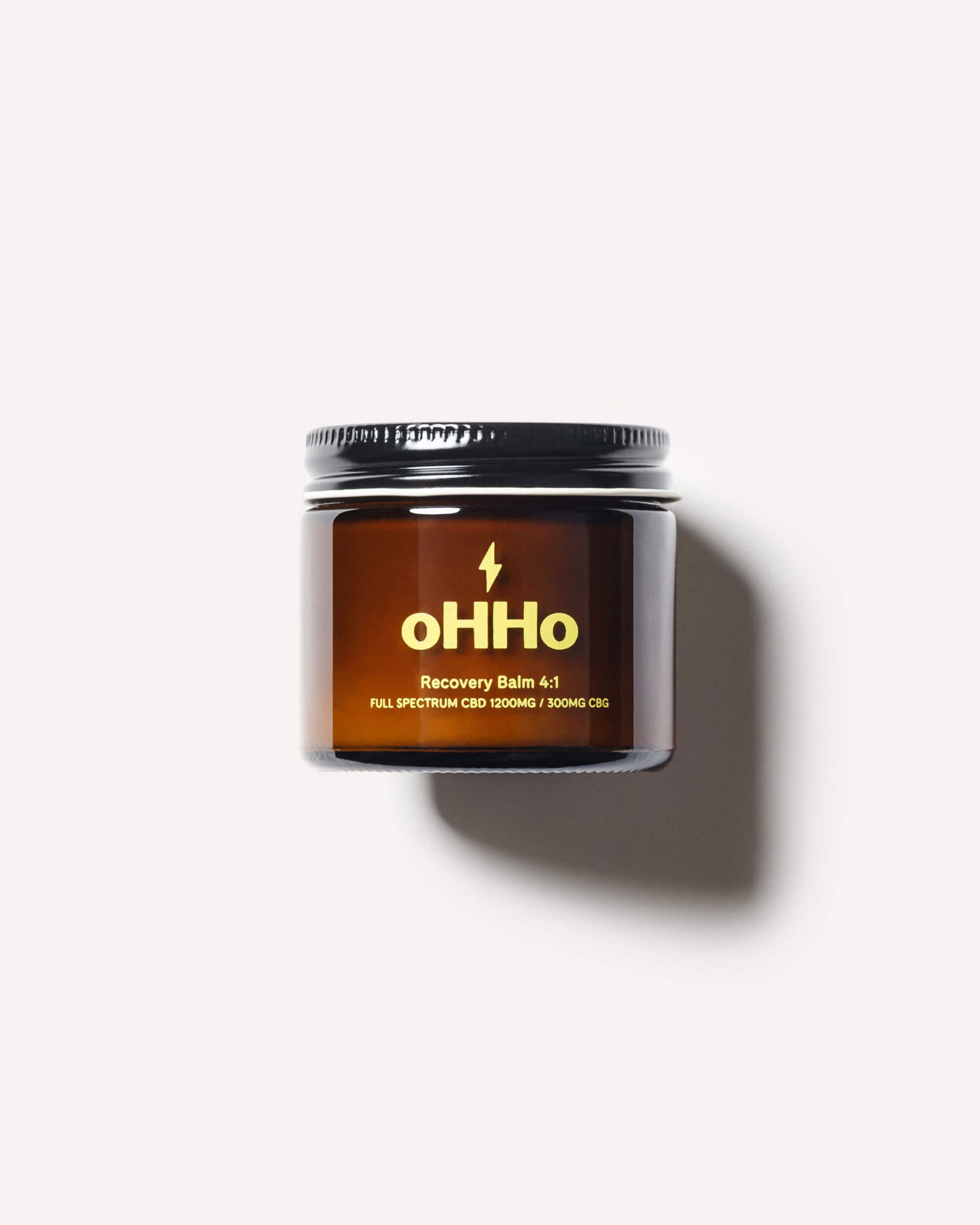 A full spectrum cannabis extract balm containing a ratio of CBD 4:1 CBG*, beneficial minor cannabinoids and terpenes complemented with an all-natural blend of soothing and nourishing ingredients.

Grown in our home state of NY our CBD and CBG* extracts combined with St John's Wort, Peppermint and Camphor provides deep cooling relief from pain, inflammation and antibiotic properties and at the same time moisturises your skin back to being happy.

*CBG+CBGA
Scent: Camphor, Menthol, Peppermint
Pain, deep tissue soothing and tackling irritable skin
CBD 1200mg + (CBG+CBGA) 300mg per 2oz
Apply topically to areas affected by pain and inflammation for deep tissue recovery. Great for muscle aches, painful joints and tired skin.

Analysis shows that CBD and CBG can nourish the skin by enabling cell regeneration and the soothing of sensory nerves which in turn reduces inflammation and pain. Full spectrum extracts also have been shown to regulate wound healing. Perfect for when you are on the mend, seeking something effective for pain and healing your joints and skin.
Full spectrum CBD, full spectrum CBG, full spectrum CBGA, Camphor, Shea Butter, Beeswax, Cajeput Oil, St. John's Wort Oil, Peppermint Oil, Corn Mint Oil, Vitamin E

Extraction Method: Ethanol
Net Weight: 1200mg CBD / 300mg (CBG+CBGA)/ 2oz
---
✓ Subscriptions available
✓ Free shipping on orders $85+
✓ 30 days return
✓ Our packaging is made with renewable and compostable materials
Certificates of Analysis can be found here.

Full spectrum cbd
Topicals
Unlike many topical products on the market, we never skimp on CBD, ensuring a potent infusion of exceptional quality, full spectrum, cannabis hemp extract with a blend of chemical free moisturizing, healing and toning ingredients. Sustainably grown, full spectrum CBD also provides a boosted effect. Our highly absorbent and protective CBD and CBD + CBG topical products are thoughtfully crafted with kindness. Use as a component to your wellness routine or simply apply directly to where your body needs it most - Expect results between 5-45 minutes.
Start low, go slow
Application
First thing's first: dosing a botanical medicine is different to a pharmaceutical one. For a start, CBD has a bell-shaped dosing curve. In other words, increasing a dose will increase the effect but only up to a point. Too little is less effective, but too much is also less effective. You need to find your Goldilocks sweet spot.
Learn More