Full spectrum CBD pastilles infused fresh grated ginger and fragrant lemon zest layered with peaches. Tart, bracing, with an intense sour lemon tanginess. Lightly sweetened with cane sugar. CBD lends a floral yet spicy note.


Flavors: Ginger, fragrant lemon and peaches
Supporting internal health and up to 6 hours of soothing.
15mg of CBD per pastille / 150mg of CBD per pack
Each pastille contains 15mg of full spectrum CBD. Your body will metabolize the CBDot over 1-2 hours and the effects can last for up to 6 hours. Enjoy anytime of day. Especially pleasant as a digestif.

CBD acts as a regulator on the endocannabinoid system (ECS). The ECS is a regulatory system that responds to changes in our internal and external environment. Its role is to maintain homeostasis or balance on every level in your brain and body. CBD also has an effect on our serotonin receptors and it influences the GABA receptors in our body.
Minced ginger, Lemon Puree, Lemon zest, Glucose Syrup, Sugar, White Peach Puree, Full Spectrum CBD, Water, Ginger flavor, Pectin, Soy Lecithin, Sea salt. Allergens: Contains Soy.

Extraction Method: CO2
Net Weight: 3 grams per dot
---
✓ Subscriptions available
✓ Free shipping on orders $85+
✓ 30 days return
✓ Our packaging is made with renewable and compostable materials
Certificates of Analysis can be found here.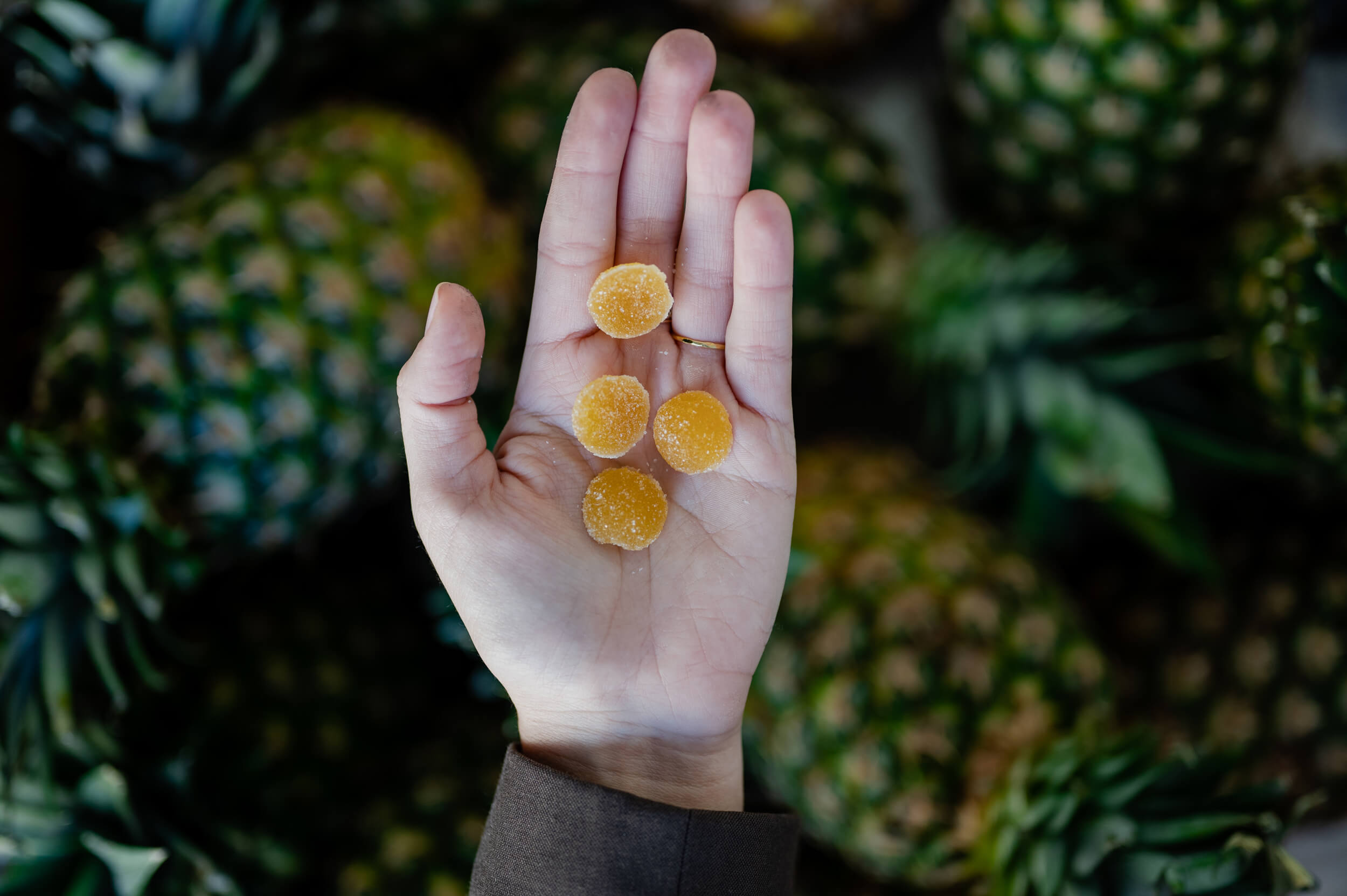 Full Spectrum
CBDots
Our CBDots are made from the finest, artisanal, full spectrum CBD extracts accompanied by delicious and complimentary ingredients, offering you a choice of seasonal flavors, containing a 15mg dose of CBD - convenient for those who are on the go.
Start low, go slow
Dosing
First thing's first: dosing a botanical medicine is different to a pharmaceutical one. For a start, CBD has a bell-shaped dosing curve. In other words, increasing a dose will increase the effect but only up to a point. Too little is less effective, but too much is also less effective. You need to find your Goldilocks sweet spot.
Learn More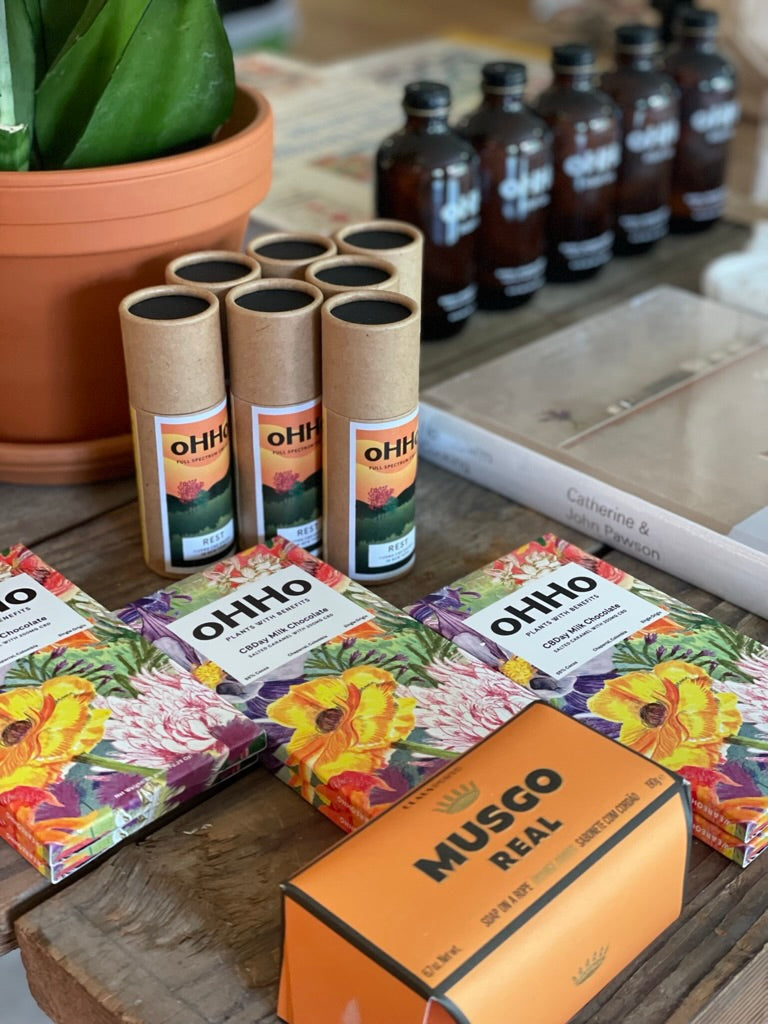 Cutting Edge not Cutting Corners