A water soluble Delta 9 THC, derived from hemp, drink mixer. Add to your favorite drinks to create a fast acting cannabis experience that elevates your mood and helps you unwind.
+
2 special oHHo cups.
+
Natural Canvas oHHo 'Recycle' tote bag with 5" handles. Canvas bottom 17 x 7 x 17.

We recommend a delightful Paloma mocktail with this Pink Grapefruit mixer.
Scent: Zesty Grapefruit, Cirus, sweet
Uplift, Focus and Unwinding
90mg Delta 9 THC (from hemp) per 30ML
Cannabis reimagined, customize and elevate your favorite drinks to suit your vibe. Pair with a rejuvenating yoga class, easing out of a stressful day at work, chilling with friends or a great movie.

RECOMMENDED DOSAGE - Start Low - Go Slow
If you are very sensitive to THC you may feel the intoxicating effects from 1mg - 3mg of THC . If you are a regular cannabis user your tolerance may require between 3mg -10mg of THC to feel the high.

Newbie to cannabis: 0.5mL = 1.5mg THC
Low: 1mL = 3mg THC
Mid: 2mg - 6mg THC

Avoid using with alcohol.

Purified water, Citric Acid, Sodium citrate, Sucralose, Less than 2% natural flavor, Sodium Benzoate, Potassium Sorbate, Rosemary extract, Natural red dye (Beetroot), Delta-9 Hemp extract.
Net W. 30ML
---
✓ Subscriptions available
✓ Free shipping on orders $85+
✓ 30 days return
✓ Our packaging is made with renewable and compostable materials
Certificates of Analysis can be found here.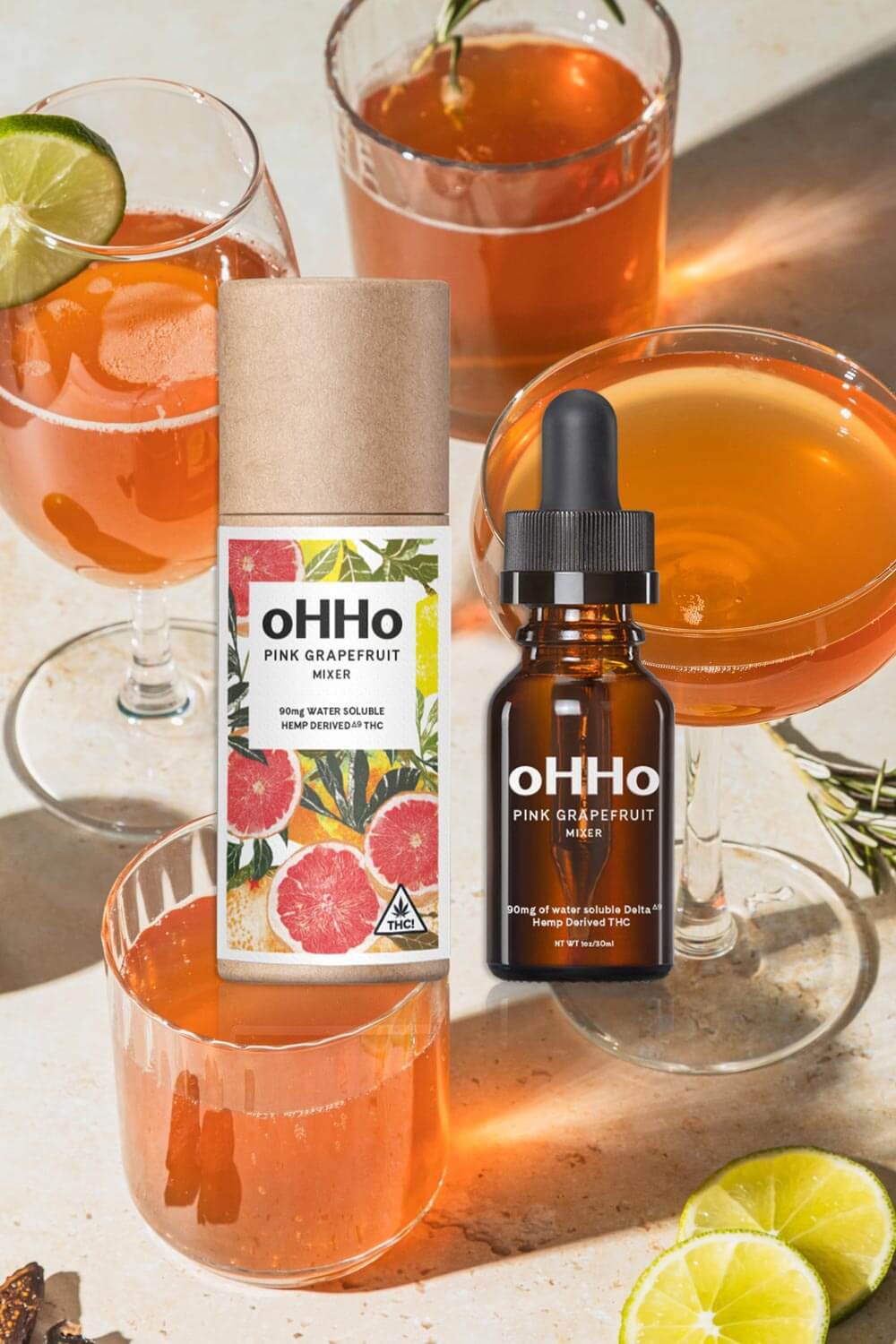 how to use
Mix it up
Our zesty D9-THC Pink Grapefruit mixer was created as an alternative to alcohol! Each 30ml bottle contains 90mg of THC and comes with a graduated dropper so you can control how much goes in your drink. A full 1mL dropper contains 3mg of THC. New to cannabis? Start lower and work up to a full dropper across the evening. If you prefer a more noticeable cannabis experience, we suggest starting at 1mL per drink.
Enjoying cannabis is like seasoning food. You can always add more but you can't remove what you've already added so start low, go slow. And enjoy!
Learn More
Made with love
Sustainability
At oHHo, we use small farms, cultivating areas between 1-40 acres. This scale allows for a more human and less industrial farming process, where each plant can be individually nurtured by hand. Sustainable & regenerative farming practices meet today's needs but not at the expense of natural resources & future generations. Our farmers have a passion for sustainably growing organic cannabis and hemp plants and share our mission of growing the highest quality crop while showing love to the planet.
Read More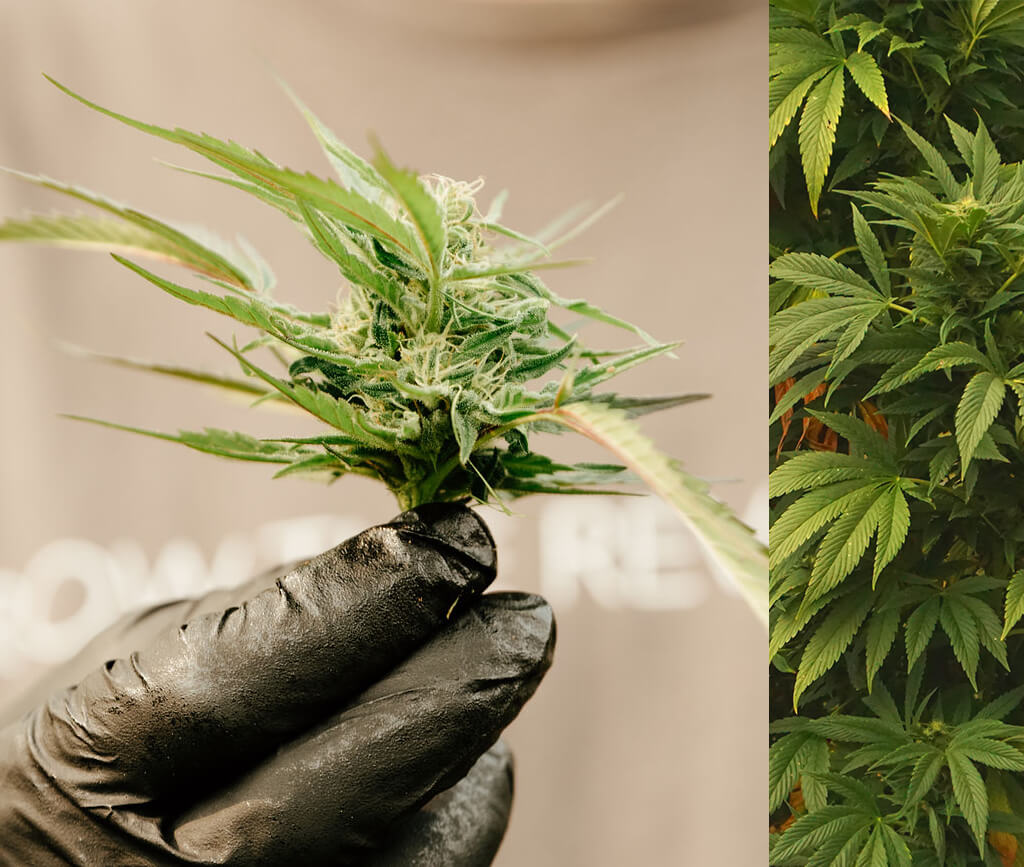 Cutting Edge not Cutting Corners